Economic diplomacy plays an important role for Belgium, which is one of the largest exporting countries and among the most globalised countries in the world.
Belgium and Poland are important trade partners. As a destination for Belgian export products, Poland ranks in 8th place — mostly chemical products, plastics and transport material. Inversely, Poland is the 14th supplier of Belgian imports consisting of machinery and chemical products.
Belgian economic diplomacy is structured according to the competencies defined in the constitution to the different constituting parts of the country : there is a role for the Belgian federal state together with a direct representation from the three Regions Flanders, Wallonia and Brussels who each hold competency over economic and commercial policy, including foreign trade.
The three Regions have their own agencies responsible for promoting foreign trade and attracting investment: FIT for the Flemish Region, hub.brussels for the Brussels Region and AWEX for the Walloon Region). They work closely in cooperation with the federal Belgian Ministries of Economy, Finance and Foreign Affairs. The Ministry of Finance also provides information about tax regulation Belgium offers to foreign investors.
At the federal level, three agencies support foreign trade and investment. The Belgian Foreign Trade Agency (BFTA) coordinates the organisation of state visits by HM the King and co-organises the Belgian economic missions chaired by HRH Princess Astrid and provides information, studies and documentation. The Belgian Corporation for International Investment (BMI-SBI) co-finances foreign investments of Belgian companies in order to safeguarding both the interests of the host country and the Belgian economic interests. Credendo operates in worldwide credit and political risk insurance.
This Belgian inter-federal collaboration is replicated abroad through a vast network of Belgian embassies and consulates-general, as well as regional economic and commercial attachés, who contribute on a daily basis to the implementation of an effective economic diplomacy, as close as possible to Belgian – and regional — interests abroad.
Embassy of the Kingdom of Belgium in Warsaw
In Poland, there is the Belgian Embassy in Warsaw and also direct representations from FIT, AWEX and hub.brussels. This allows for a tailor-made service to Belgian companies operating in Poland and to Polish companies willing to establish economic operations in Flanders, Wallonia or Brussel.
At the level of the Embassy, there is regular coordination and exchange of information between the agencies on economic topics. Embassy staff follow up on macroeconomic issues, taxes and regulations, major projects and signals opportunities for cooperation and investment to other entities.
Flanders Investment and Trade (FIT)
Flanders, is the northern Dutch speaking part of Belgium and a pole of attraction for foreign companies thanks to its central location in Western Europe, strongly developed infrastructure, innovative clusters and numerous other strengths. Poland is the 9th destination country for Flemish exports with a total value of 7.1 billion euro's, while total annual imports amounted to 4,4 billion euro. Flanders accounts for 80% of Belgian exports to Poland and 78% of import from Poland to Belgium.
The main sectors of focus in bilateral trade relations with Poland are: ICT and New Technologies, Construction and infrastructure, Renewable energy; Health care; E-commerce and Logistics & transport. Innovative clusters are of key importance to Flanders as a knowledge region. Sustainable chemistry and plastics, energy-efficient industry, a virtual research centre for the materials science community, R&D for logistics, innovation in the food sector, and focus on maritime activities and innovations, are the clusters supporting our growth as major international player.
Several hundred Flemish companies have set up a subsidiary in Poland, ranging from advisory services to major production sites. One such successful investment story is La Lorraine Polska. The company is part of Belgian family owned LLBG Group which continues a baking and milling tradition of over 80 years old. They started investing in Poland in 2010, employ about 950 people and reached in the last 5 years an investment of more than 100 million euro. Within the last 6 years production capacity doubled and storage space increased 10 times. La Lorraine Polska serves the Polish food and retail service with a broad range of high quality bake-off products, but also exports from Poland to other markets.
The Flemish construction sector is another success story with several buildings and projects like the MIPIM award-winning Warsaw Spire in downtown Warsaw by Ghelamco. Another eye-catching accomplishment is Majaland Kownaty, the first theme park in Poland offering both indoor and outdoor attractions – a second Majaland theme park is being constructed near Warsaw.
Wallonia Export-Investment Agency (AWEX)
Wallonia is the southern region of Belgium neighbouring France, the Netherlands, Germany and Luxemburg. Walloons mostly speak French but a smaller part of the population speaks German in the eastern area bordering Germany. Wallonia has an economic scope and strength sectors that can certainly meet Poland's interests: Healthcare, telemedicine, silver economy; Innovation in the construction sector, ecological and recycled materials, BIM, etc.; Energy; Agri-food, especially organic and "free of" products; Equipment for the agricultural, industrial or logistics industry and life sciences industry.
Up to 600 Walloon companies export to Poland and over 45 Walloon companies have developed a production site and/or opened subsidiaries in Poland. Amongst the most well-known Walloon companies in Poland are Aluthermo, an expert in thermic insulation, Spacebel, a space system and software engineering company, which is the major shareholder of N7 Space Ltd. or Joskin, a major producer of agricultural equipment and machinery.
AWEX helps in organising events based on experience and know-how exchange such as in 2018 when a delegation from Szczecin was welcomed in Liège to visit the logistics inter-modality model including organised visits of Liège Airport and the Port of Liège.
Hub.brussels
The Brussels-Capital Region is a City-Region and the smallest region of Belgium (1,1 million inhabitants) but also the location of the national and international HQ of many companies, both Belgian and foreign-onwed. The agency hub.brussels has 33 offices abroad. The Polish Market is the 13th most important export destination of Brussels companies. The most important sectors for Brussels are construction and real estate, creative industries such as museology and the IT sector and e-administration. The 20-year Framework Agreement between the Brussels-Capital Region and Mazovia Vojvodeship provides additional benefits of complementarity and synergy.
Challenges, priorities and actions
One of the main challenges is that both sides have not yet fully grasped each other's potential. The image of the Polish economy in Belgium is often outdated and based on stereotypes. Equally, when Polish companies consider expanding, Flanders, Wallonia or Brussels do not immediately spring to mind. The recent pandemic has also made companies rethink their business models. In Brussels, the main challenge is raising the awareness of Brussels-based companies for foreign markets including Poland and overcome their reluctance to prospect beyond the neighbouring countries. Also many Walloon companies refocus on neighbouring markets, but AWEX takes an active role in point in to the demonstrated resilience of the Polish people and economy to put the Polish market on the radar as an attractive destination. AWEX will also keep on informing potential Polish investors about Wallonia's assets and opportunities of investing in our region and assisting them in their development projects in Wallonia. Flemish companies are actively their post)-COVID like supply chains and sourcing and are also discovering new markets. This puts Poland on their radar as a for those interested in the Central and Eastern European market. The ways in which the regional agencies promote these trade and investment policies are various. Seminars in Belgium and collective stands at trade fairs will promote the image and attract attention and will raise awareness for the Polish market, after which market studies will explore possible markets for export and investment. Individual missions bring possible partners in contact with each other and the agencies will assist their companies to form partnerships with Polish actors. Bigger trade fairs and missions to Poland shed a light on a particular economic sector or are multisectoral to help new exporters prospect new markets in Poland. On these occasions, the agencies also promote products and services from Flanders, Wallonia and Brussels by trade missions to Poland, product sample booths on trade fairs, meet the buyer actions, press missions and mailings. These involve decision makers, B2B meetings and business mixers. Inversely also possible Polish clients are invited to visit top-notched companies and research facilities. These also include more intimate and specific events, such as beer presentations and tastings.
On the Polish markets, the agencies will raise the awareness of Polish companies about the opportunities offered in Belgium for opening a subsidiary or a representation office to facilitate entering Benelux and Western European markets. We will also point to the services which are offered to Polish companies coming to Belgium, with special attention to start-ups.
As a result, this multi-level approach each region to focus on its own strengths and priorities in its relations with foreign markets – both in establishing trade relations and identifying investment opportunities. The cooperation at the federal level assures coordination and synergy when required and reinforces this tailor-made approach, which promotes Belgium as a diverse, responsive and multi-faceted partner for trade and commerce.
The Embassy of Belgium, 24 May 2021: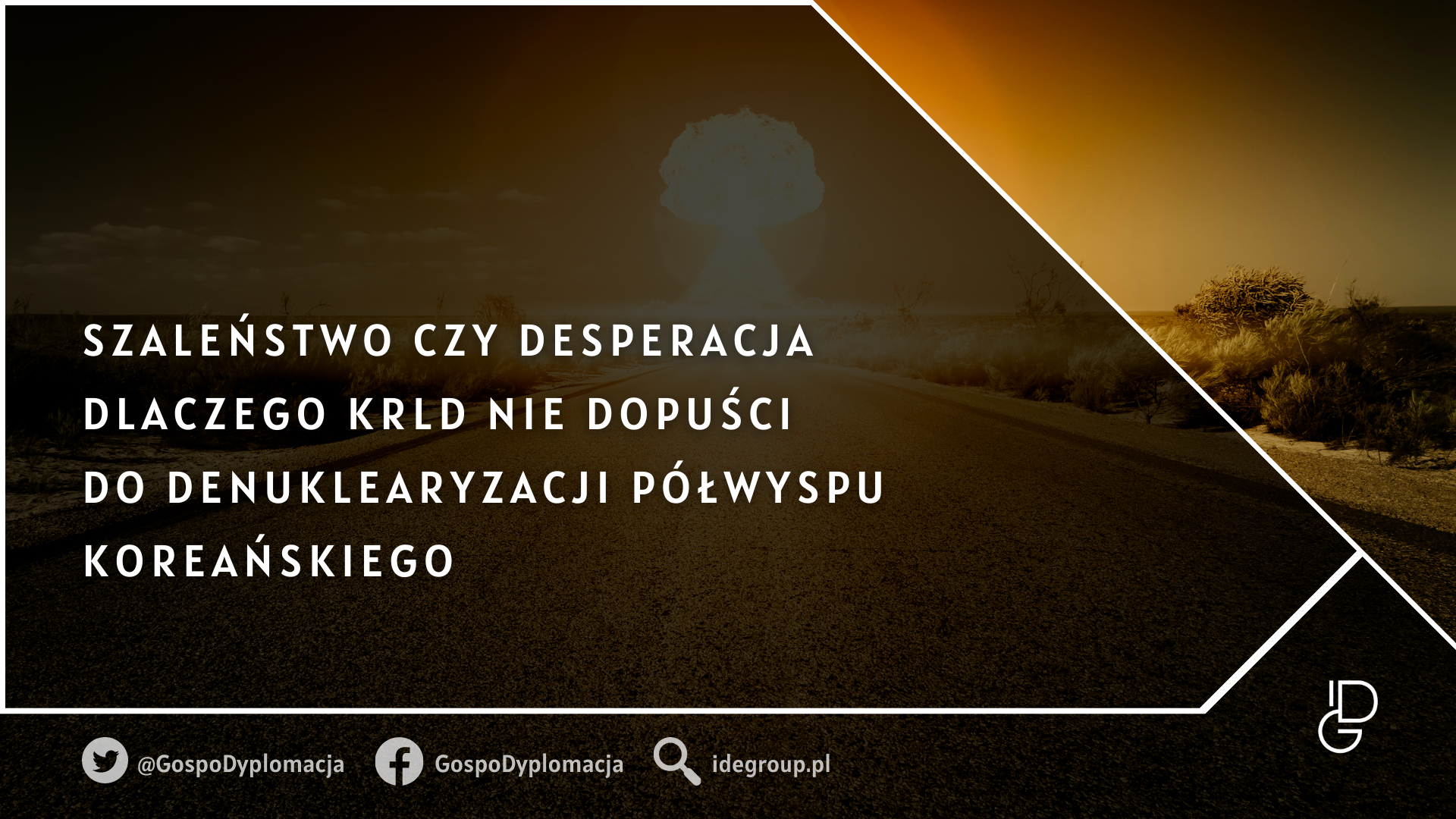 Środowisko międzynarodowe od lat próbuje podejmować negocjacje z Koreą Północną ws. denuklearyzacji …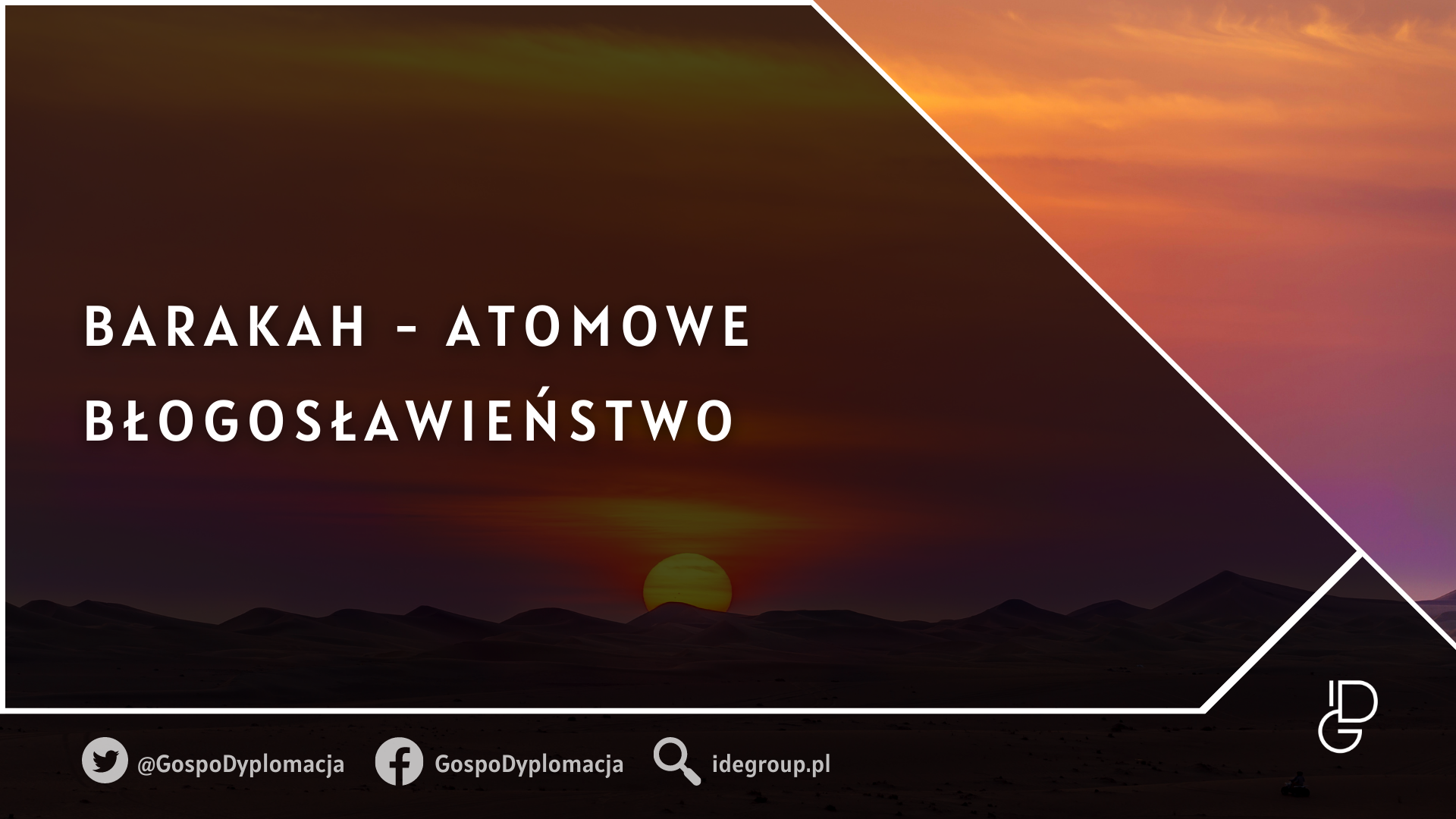 Z końcem marca bieżącego roku Zjednoczone Emiraty Arabskie umocniły swoją pozycję w świecie atomowyc…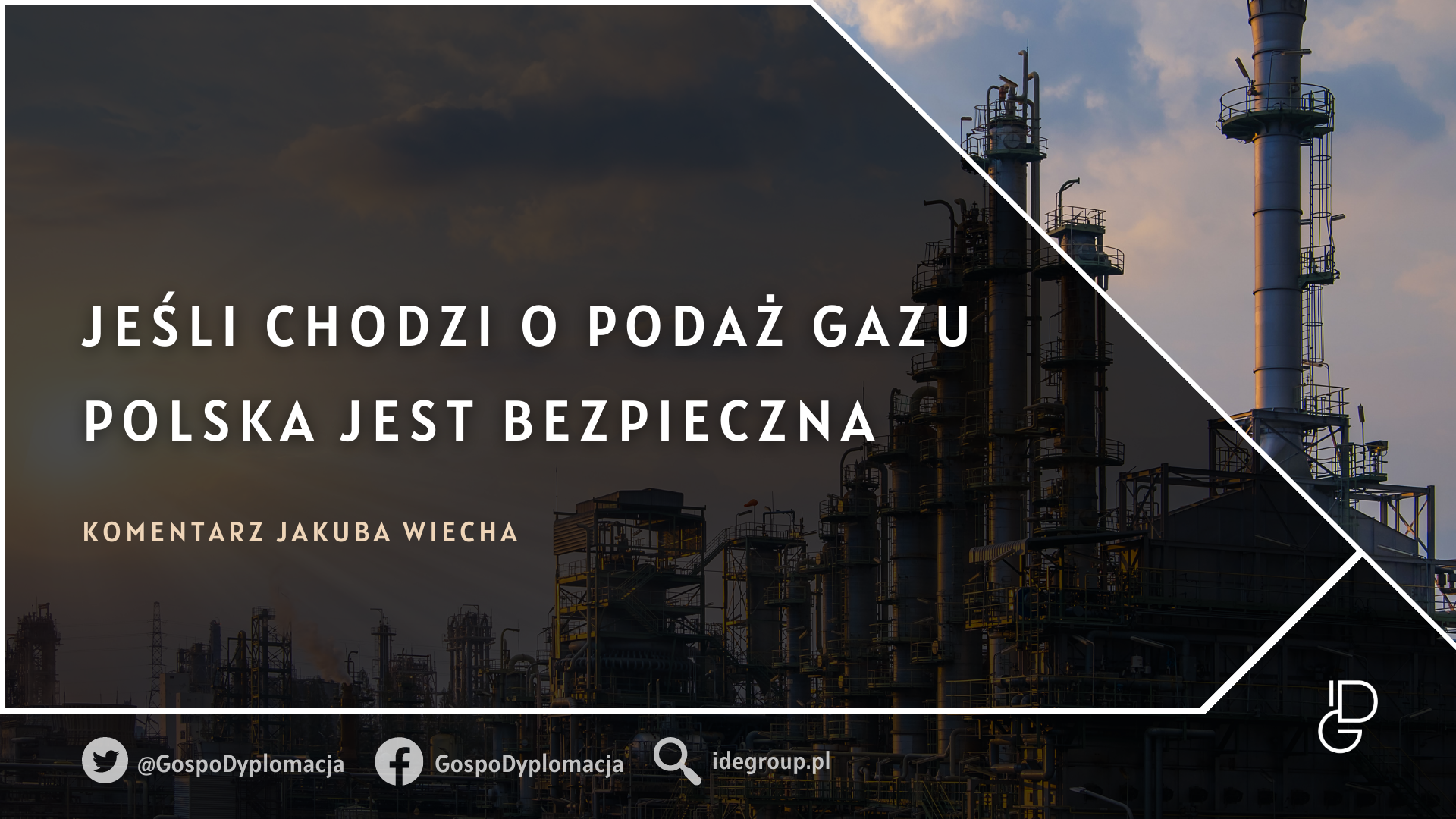 Z Jakubem Wiechem, zastępcą redaktora naczelnego portalu Energetyka24, rozmawia Maksymilian Semeniuk…